Hippo Video Features
Ease-up your video creation with our suite of
advanced features

designed for your entire team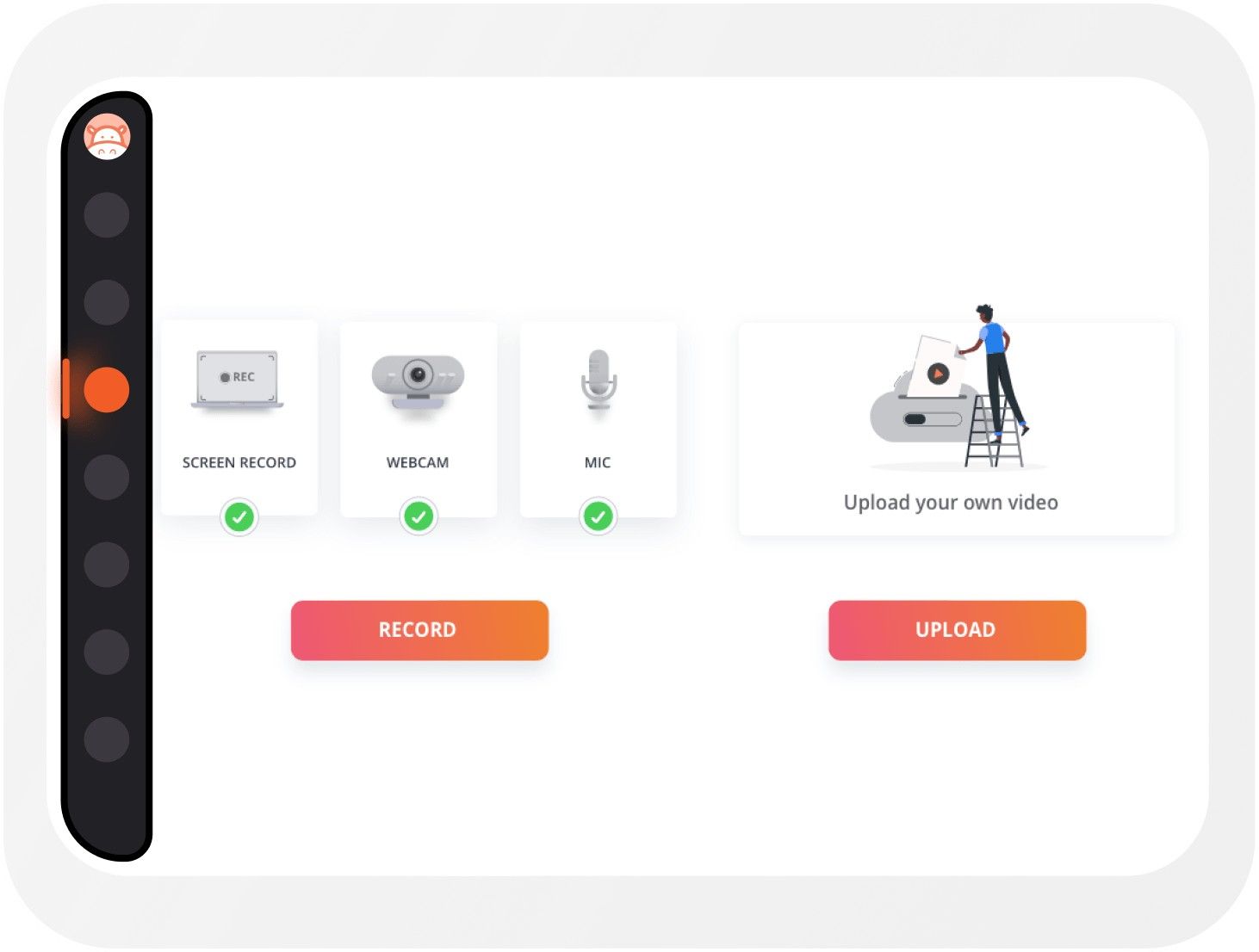 Recorder
Record videos effortlessly using our web/desktop/mobile app. Use our one-stop Chrome extension to access Hippo Video in a single click from anywhere online.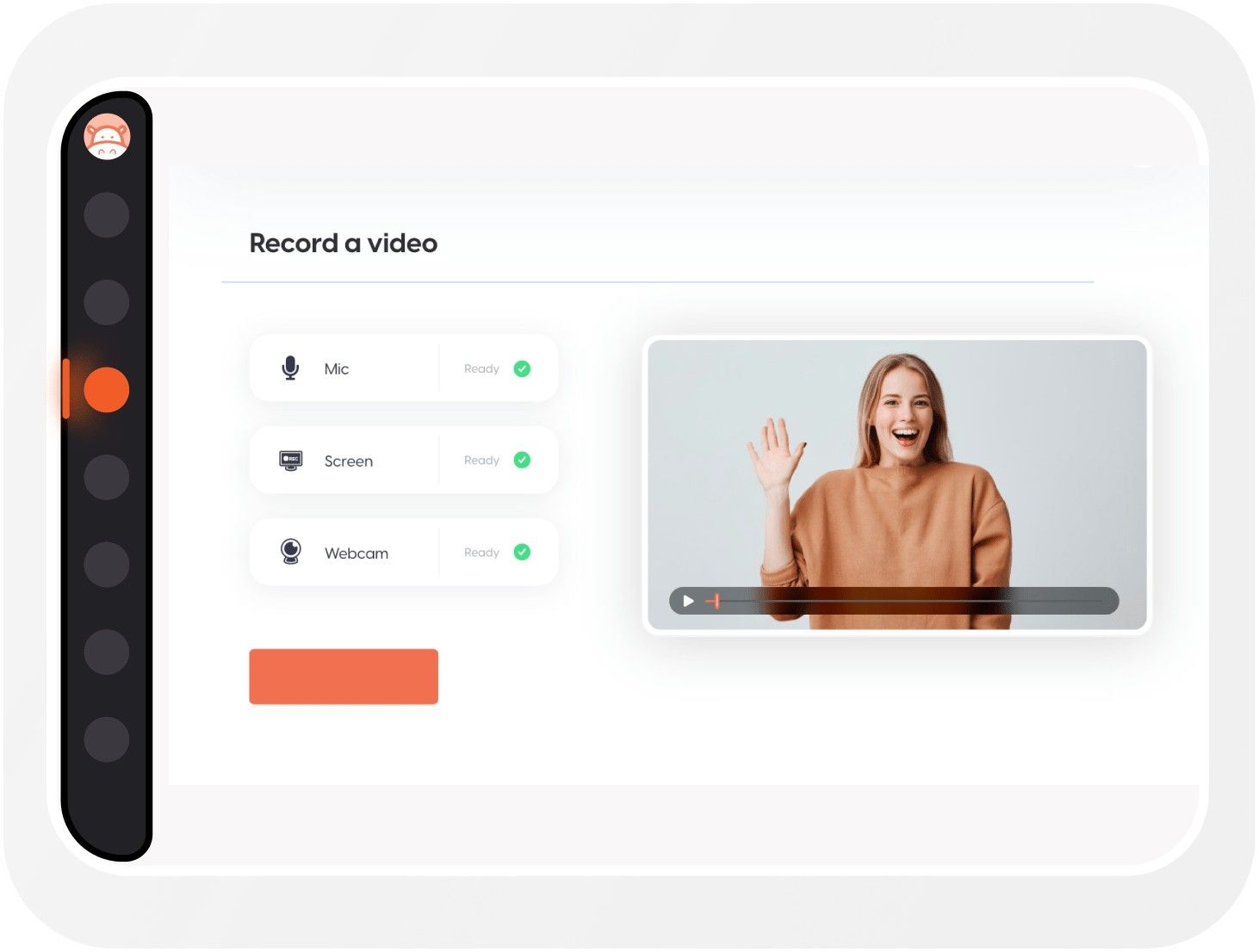 Screen Recorder
Showcase ideas, tutorials, or demos by conveniently sharing your on-screen activity via our screen recorder. Do it two ways: Screen-only and Webcam+Screen.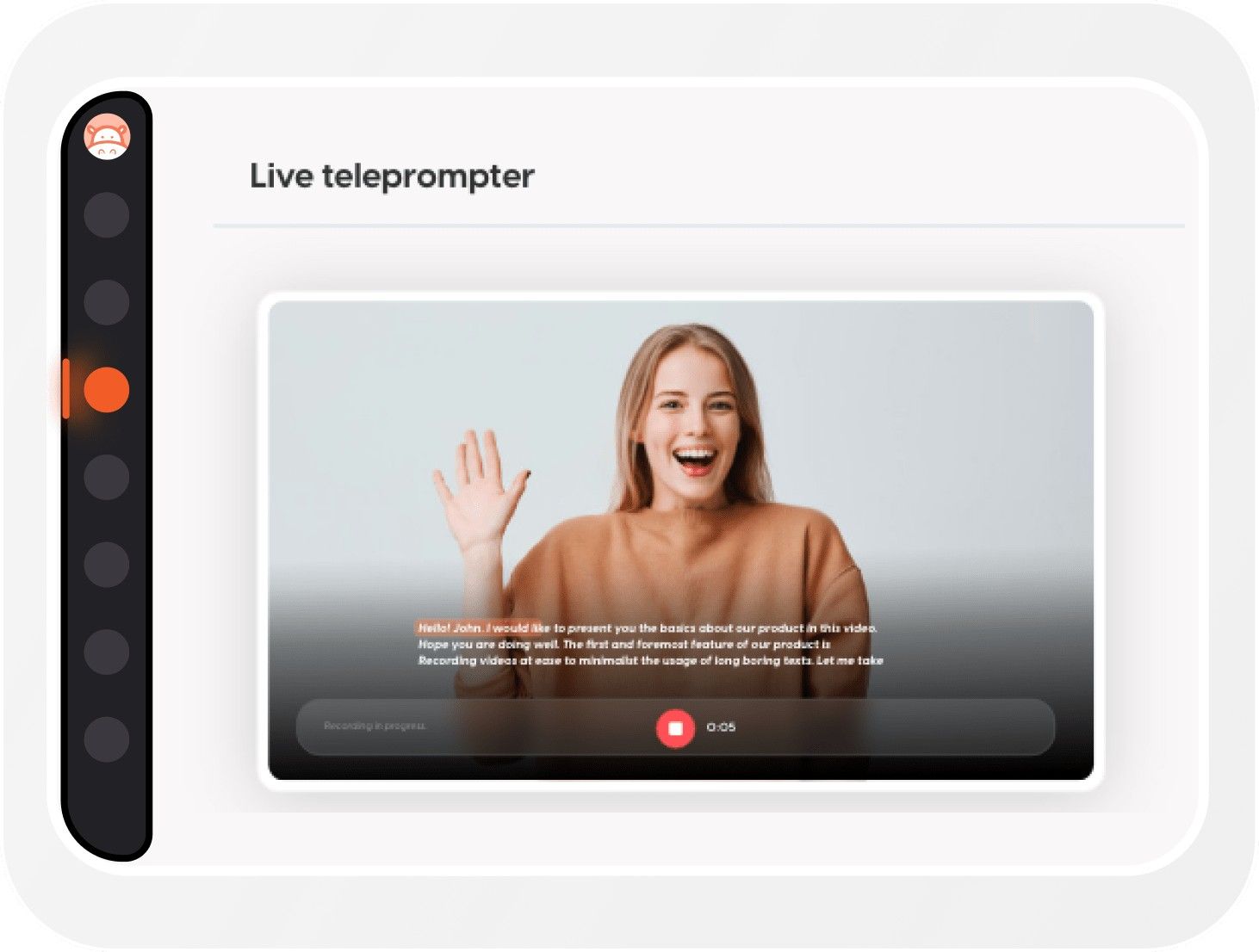 Teleprompter
Deliver flawless video pitches without memorizing the script by reading from a scrolling teleprompter. Adjust the font size and scrolling speed as per your convenience.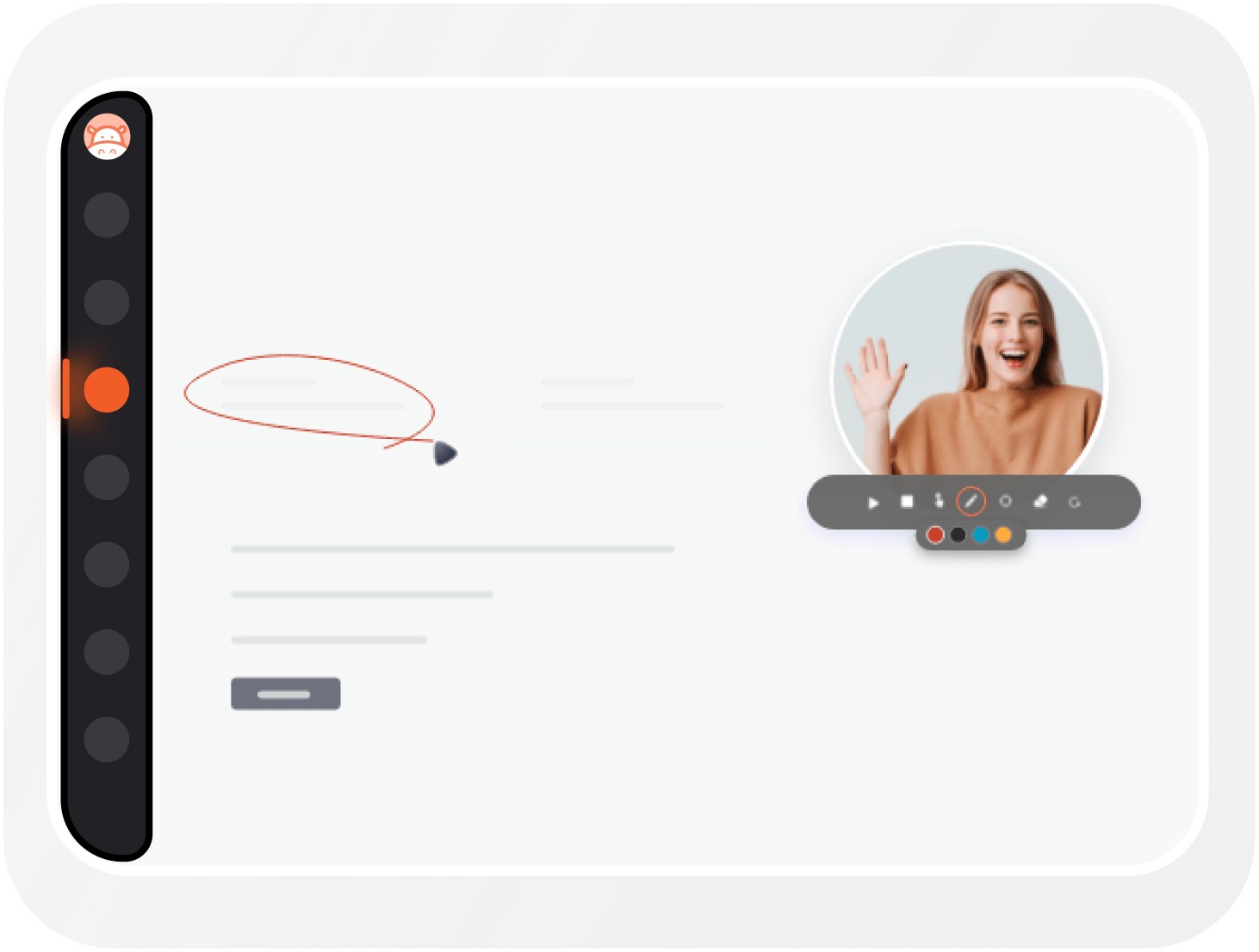 Mark-up Tools
Highlight, annotate, or focus important information using our Mark-up Tools to grab viewers' attention to specific information on the screen.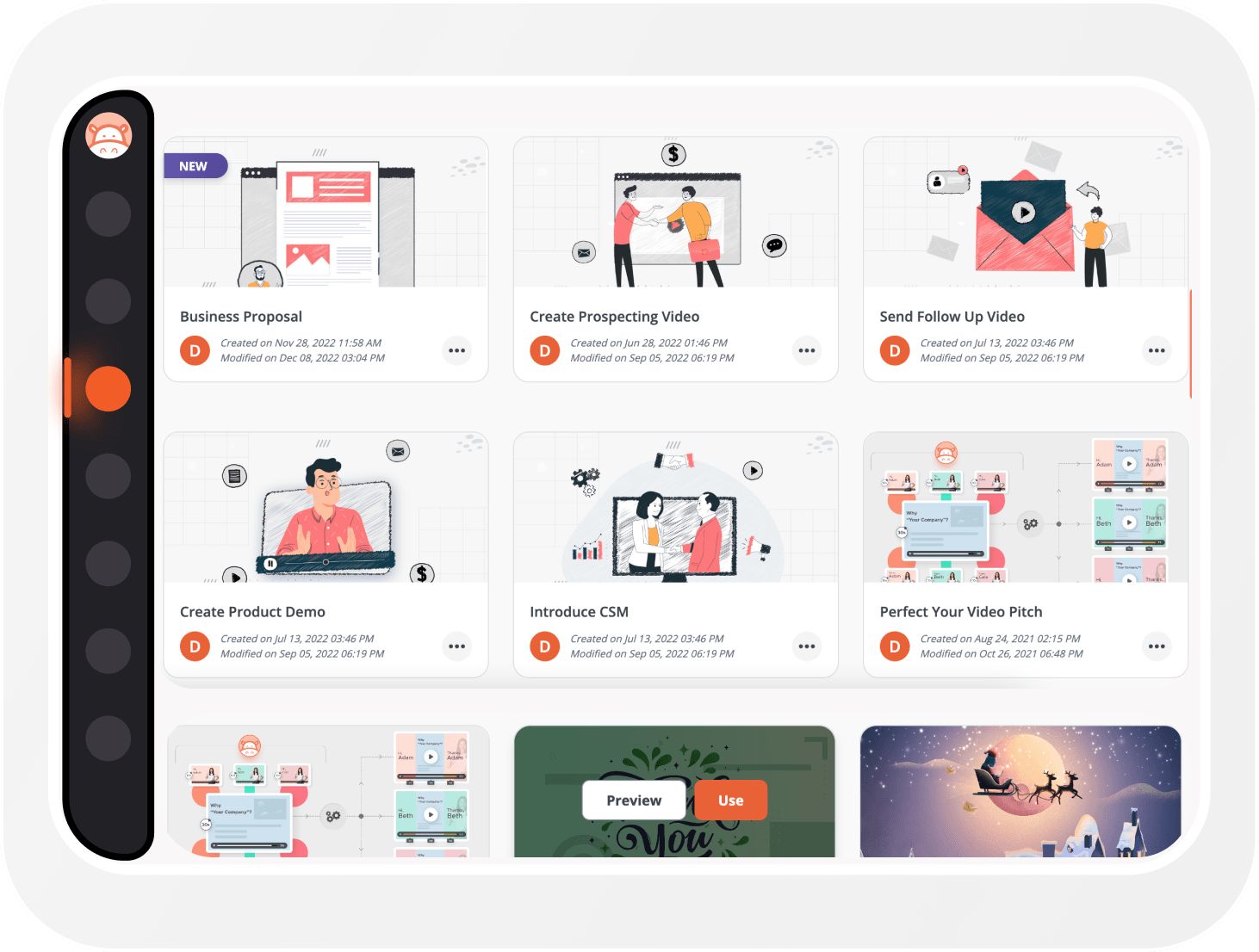 Video Flows
Use our library of pre-built Video Flows to craft personalized videos for each prospect across the customer journey—in a few clicks. They're totally customizable and endlessly reusable.
Learn More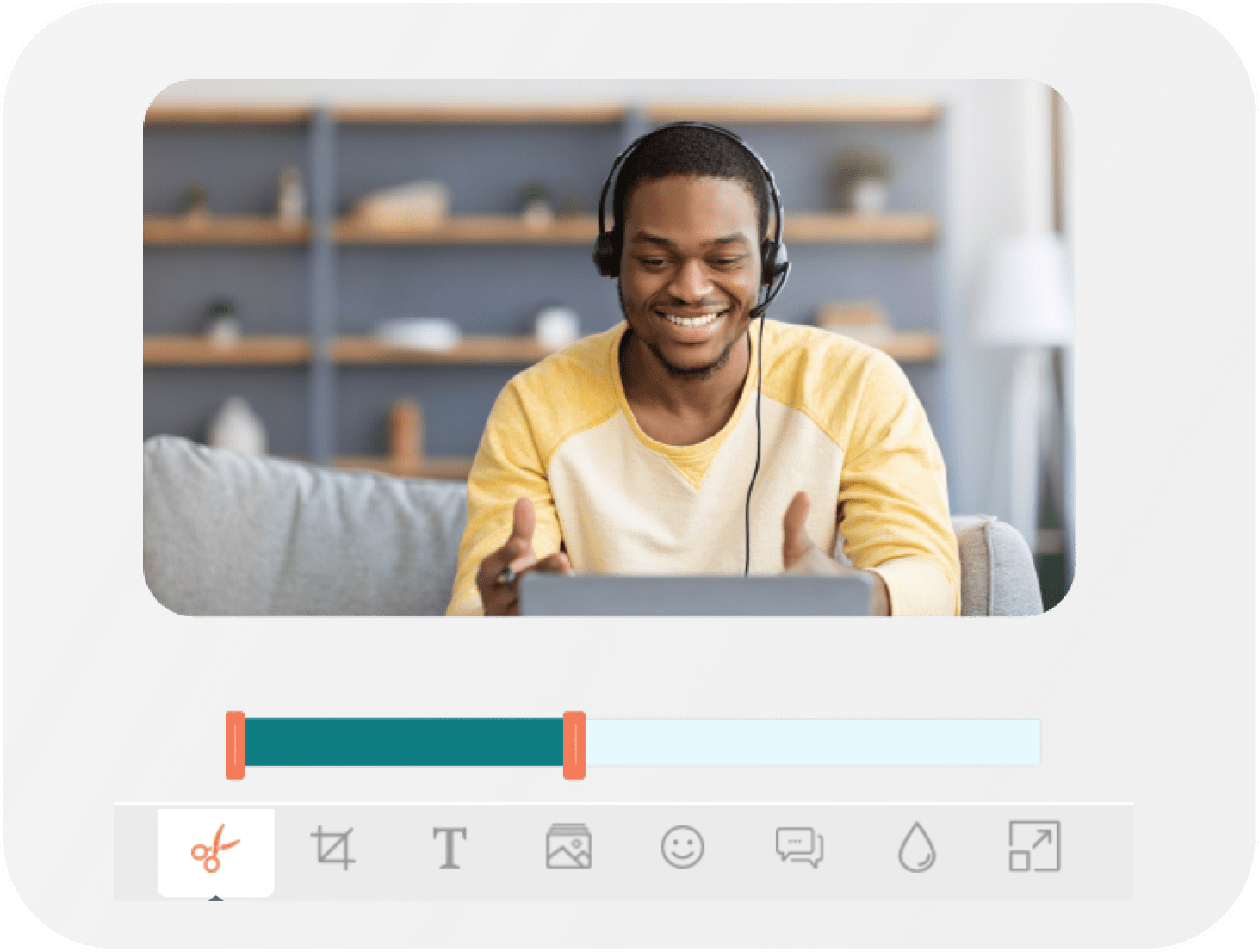 Basic Editing
Edit your videos to perfection with Hippo Video's basic edit features like trim, crop, add text, green screen, etc.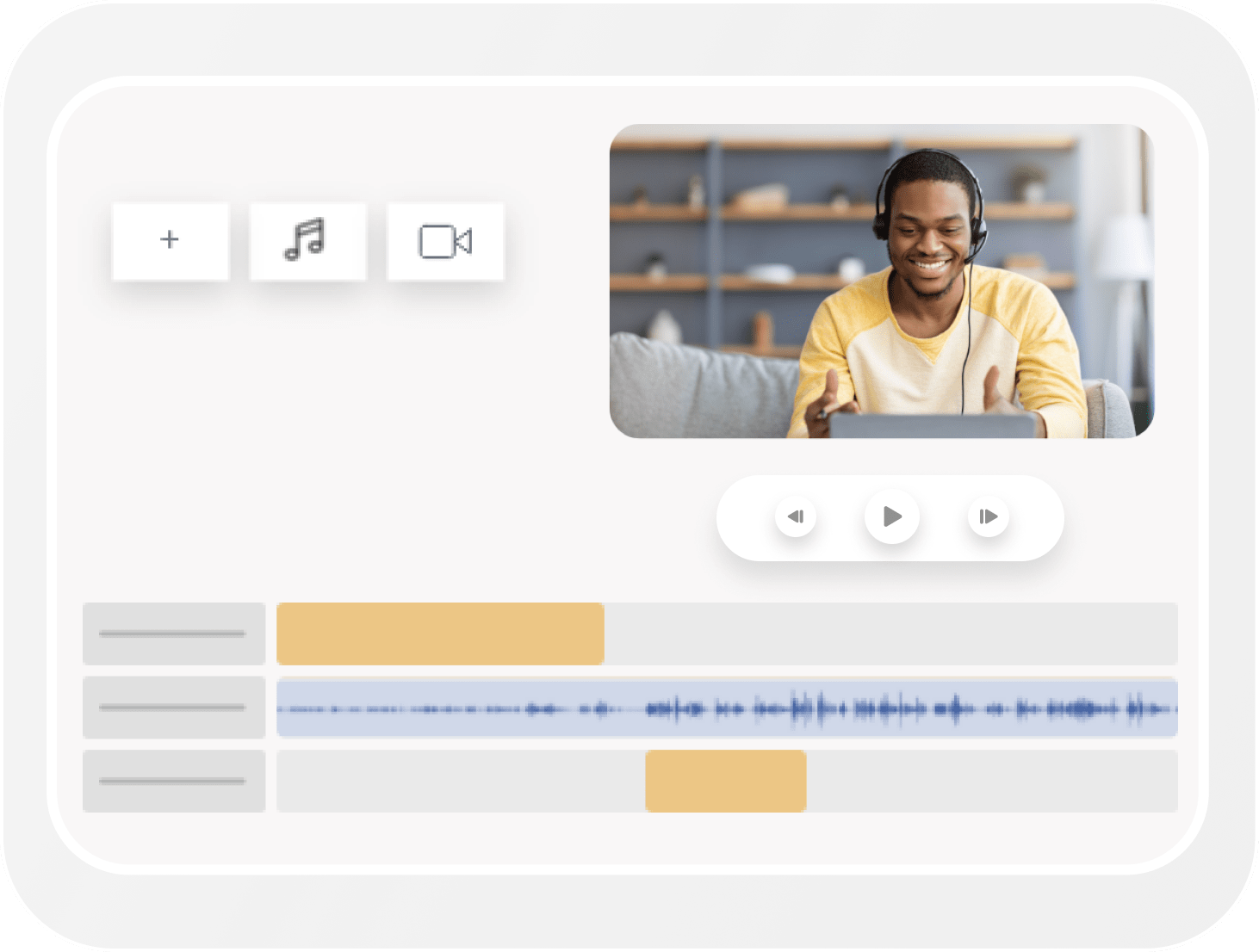 Advanced Editing
Give your videos a complete makeover by stitching images and clips to them and layering them with voiceovers, BG music, virtual background, etc., effortlessly. Work on multiple audio and video tracks simultaneously.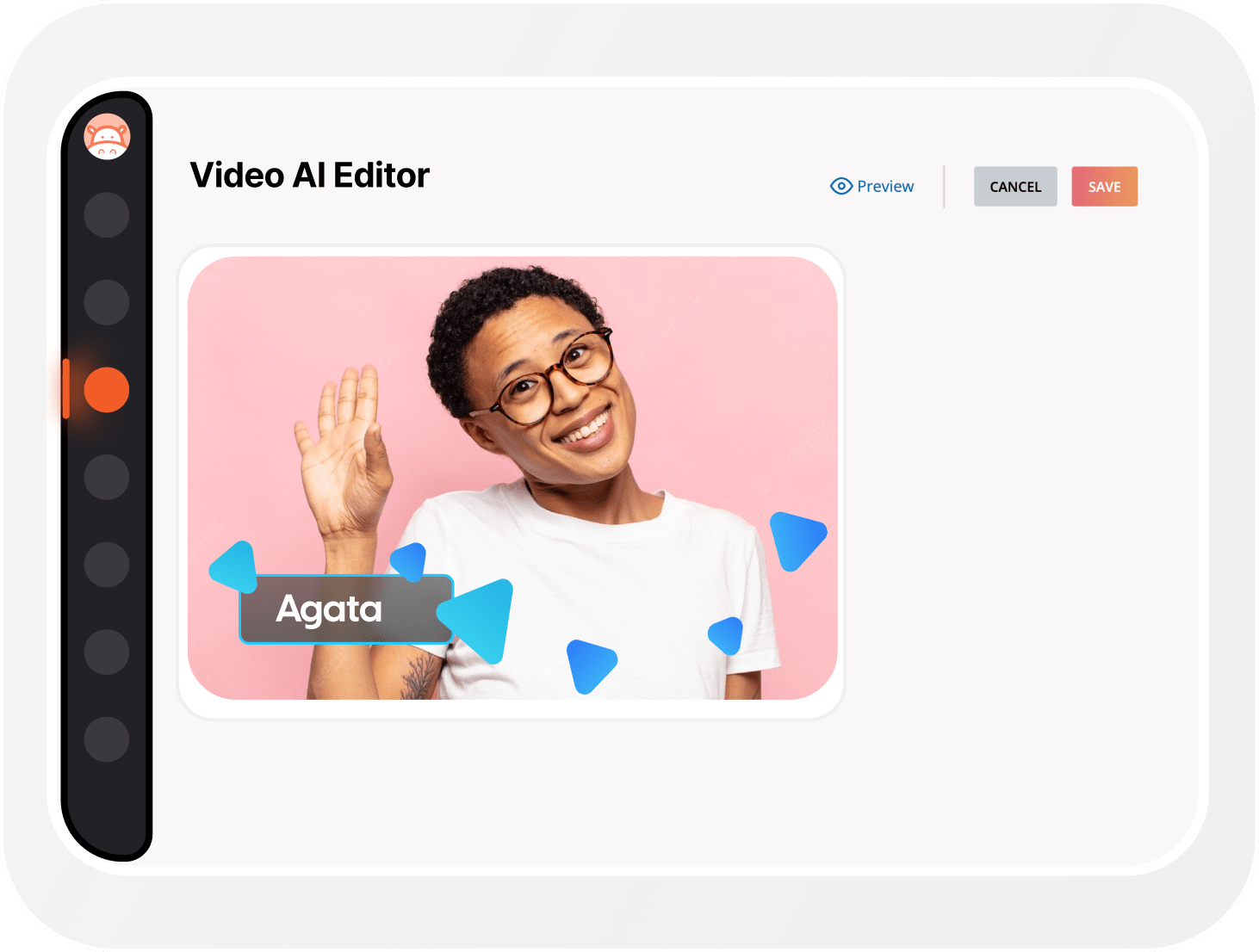 AI Editor
For editing video, don't go through it frame-by-frame. Instead, edit videos quickly and accurately using the humble text—just like editing a Word document. And get a polished video output in mere minutes and with zero editing experience.
Learn More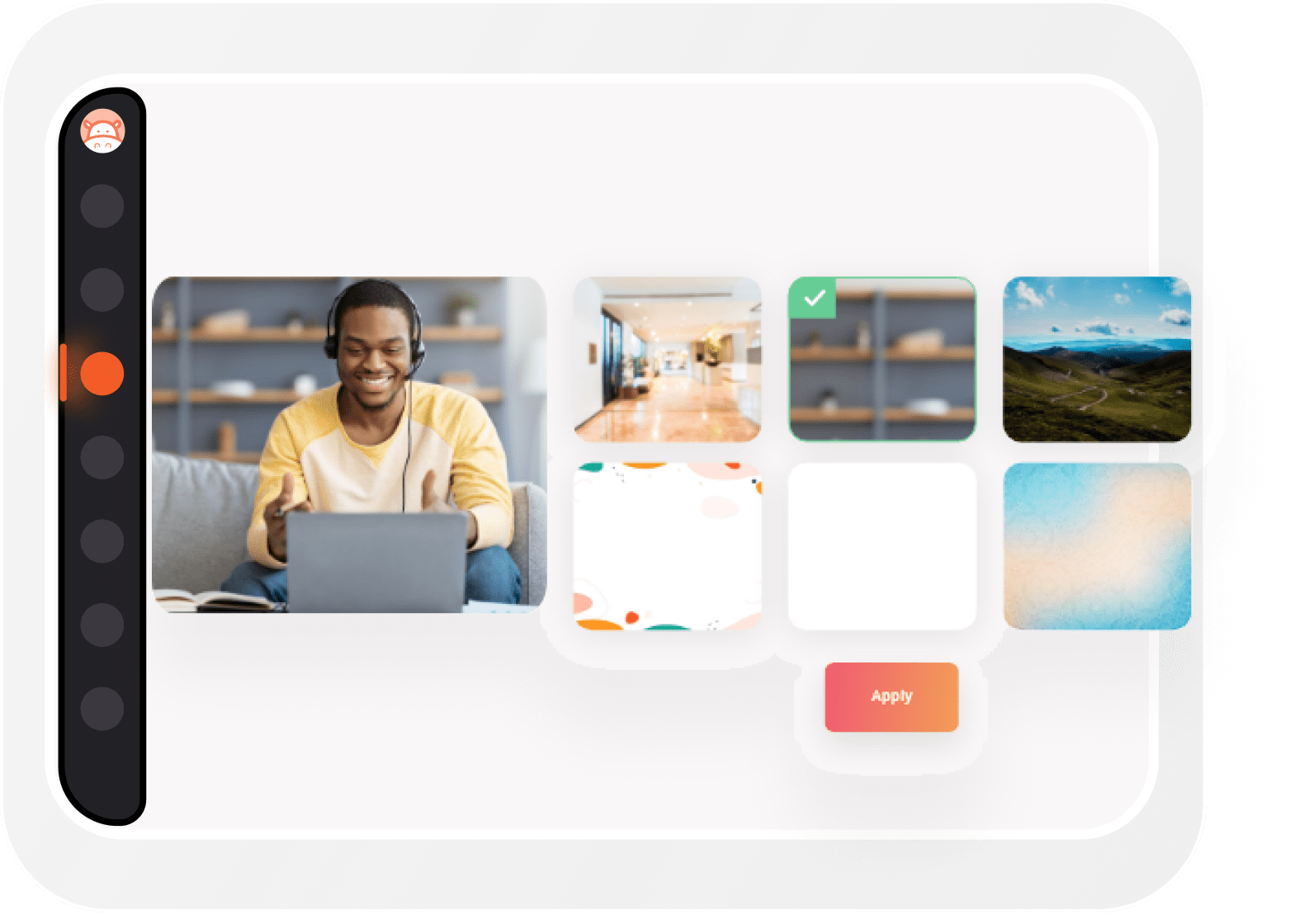 Virtual Background
Keep your viewers focused on you rather than your surroundings. With the right virtual backdrop, feel confident while recording videos even from a non-formal setup, giving it a professional look.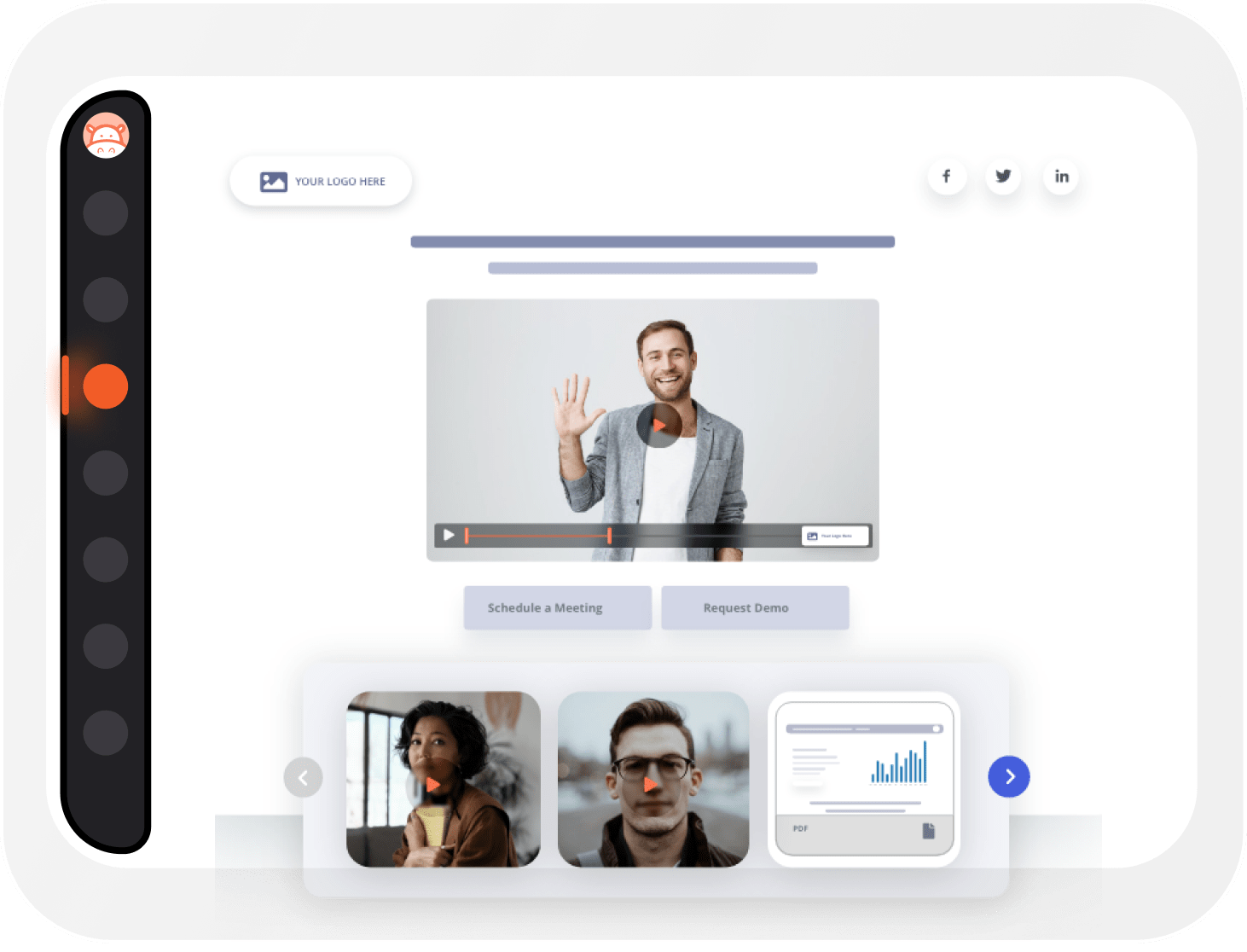 Sales pages
Transform your video pitch into an all-in-one, informative video experience for your viewers. Add supporting sales and marketing collateral for reference, and customize every element of the page for higher impact.
Learn More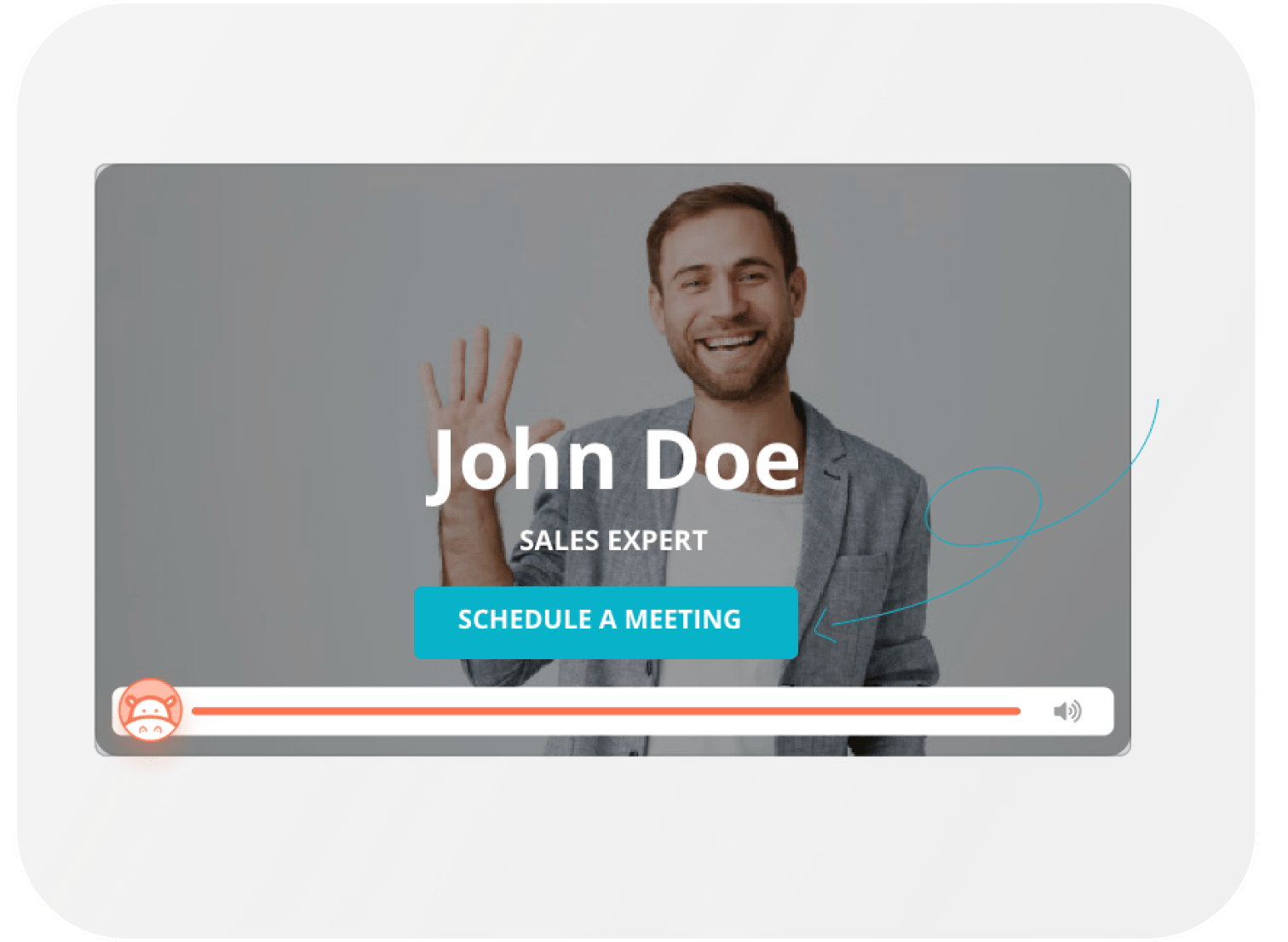 Interactive Elements
Engage your viewers and allow them to interact with you via your in-video CTAs, forms, polls, surveys, and branching. Further contextualize the course of outreach based on the video-interaction metrics.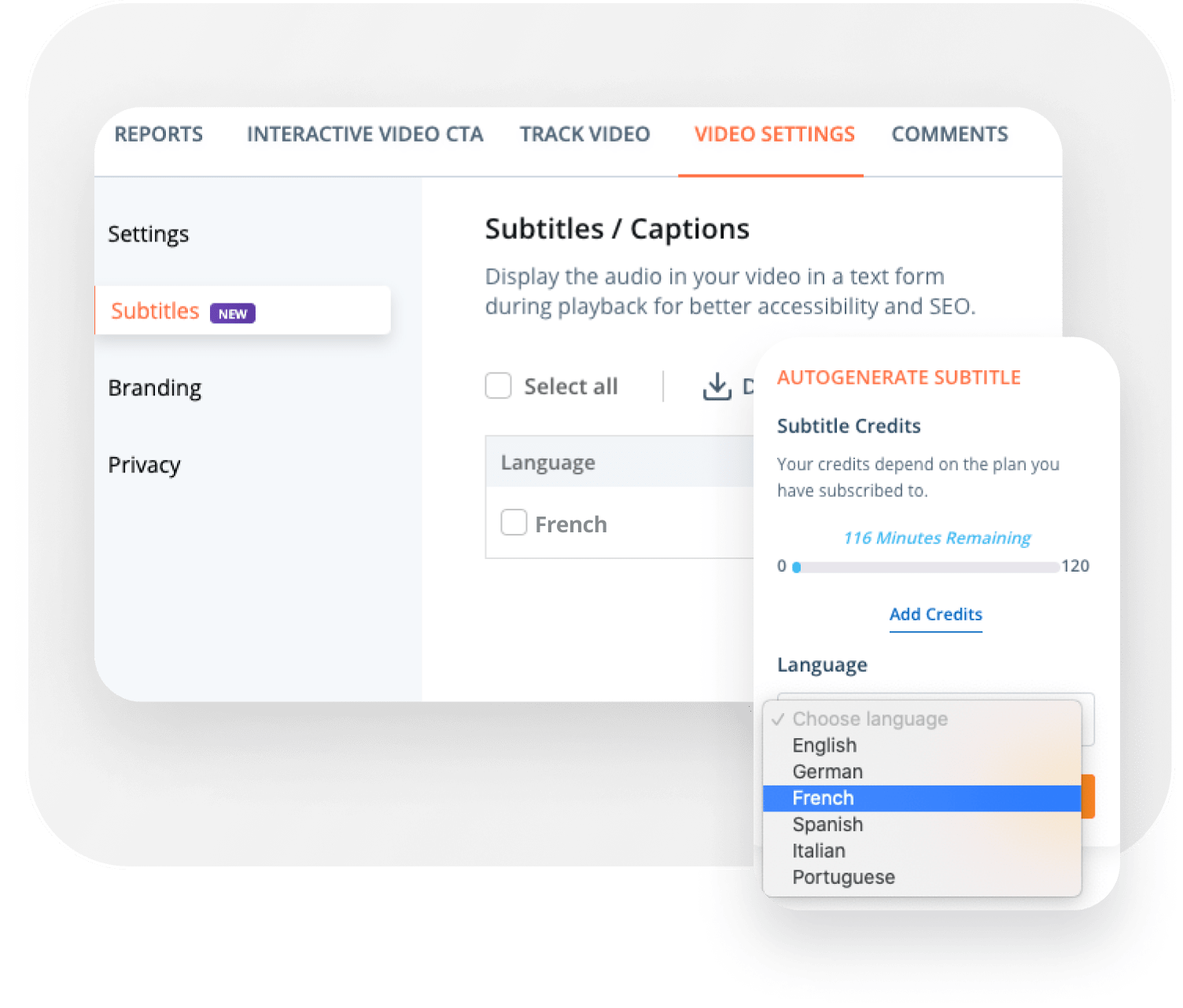 Subtitles
Auto-generate subtitles in five international languages besides English and make your videos comprehensible to a global audience. Thus, make your video viewing conducive and widen your reach.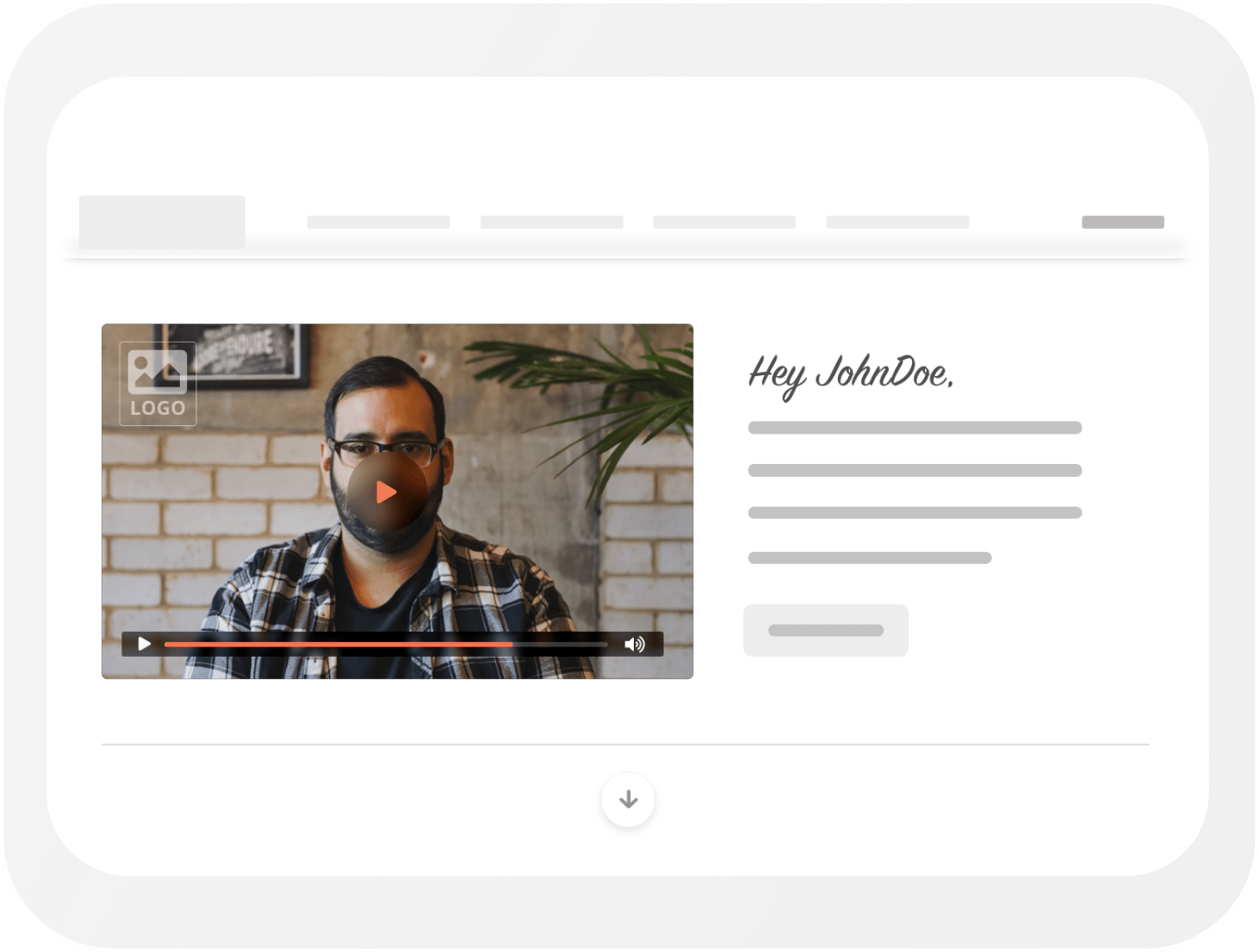 Video Personalization
Create personalized videos and highlight them using in-video text personalization, improving your overall viewer engagement, retention, and conversion.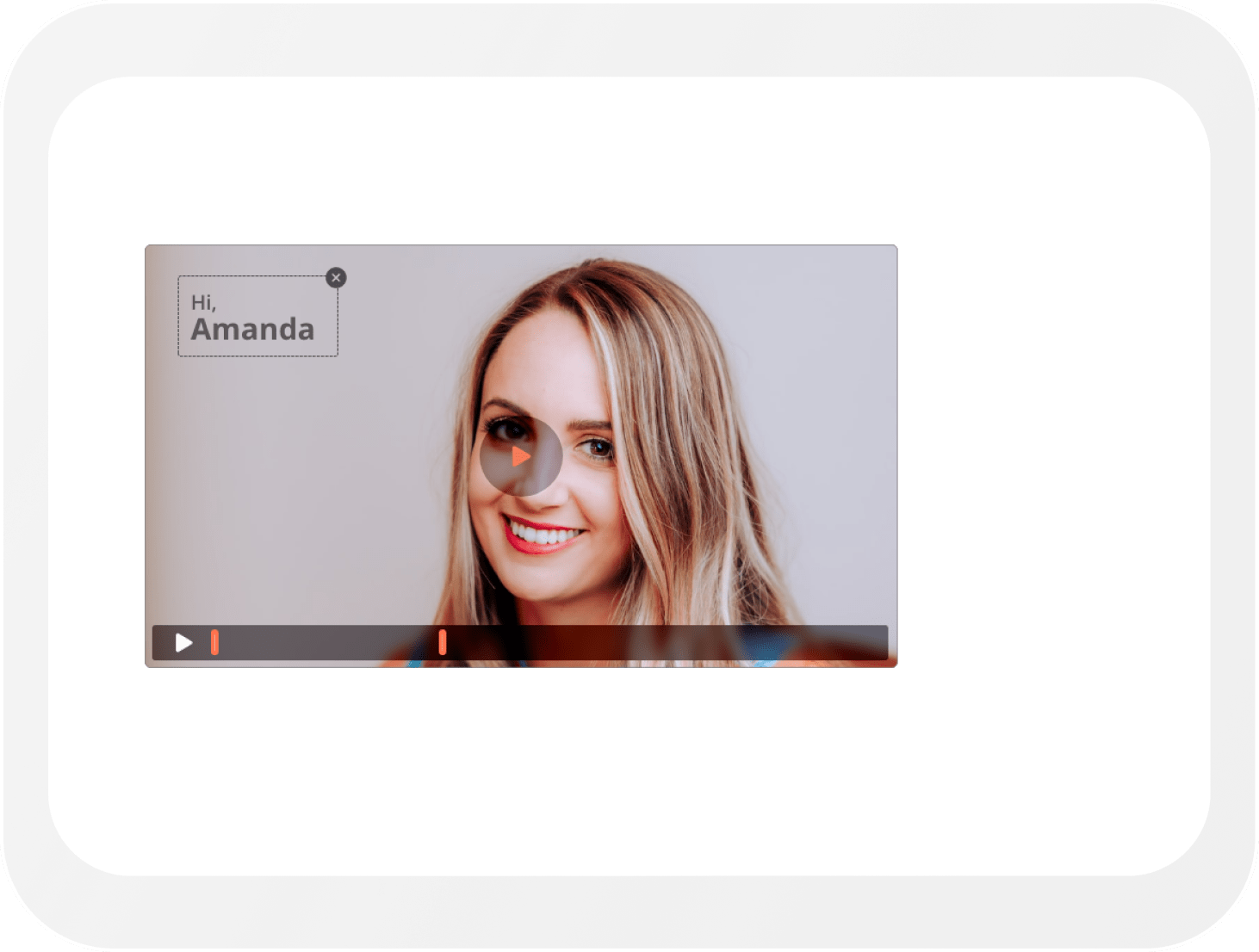 Thumbnail Personalization
Draw-in your viewers' attention with eye-catching GIF thumbnails. Plus, customize them with your prospects' personal details like first name, company name, etc. for an extra special touch.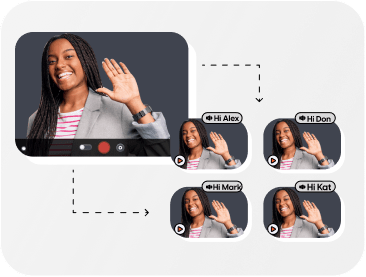 Humanize AI
Record one video and auto-generate hundreds of personalized versions—each addressing your prospects individually. Make video personalization at scale possible without the hassle of endless 1:1 recordings.
Learn More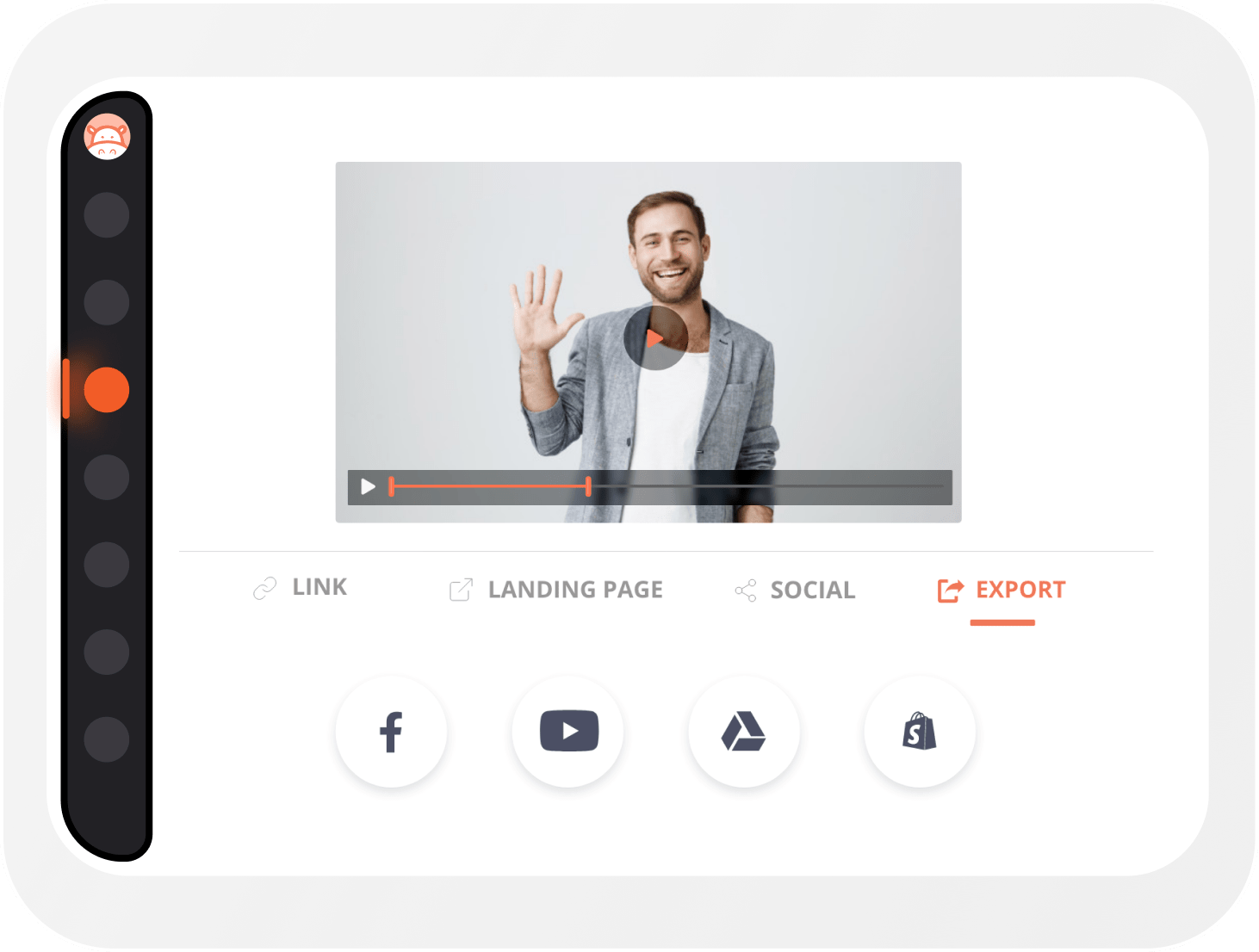 Video Sharing
Share videos via links, export them to social channels or blast them out as campaigns via prominent sales or marketing softwares, do it all with just a few clicks.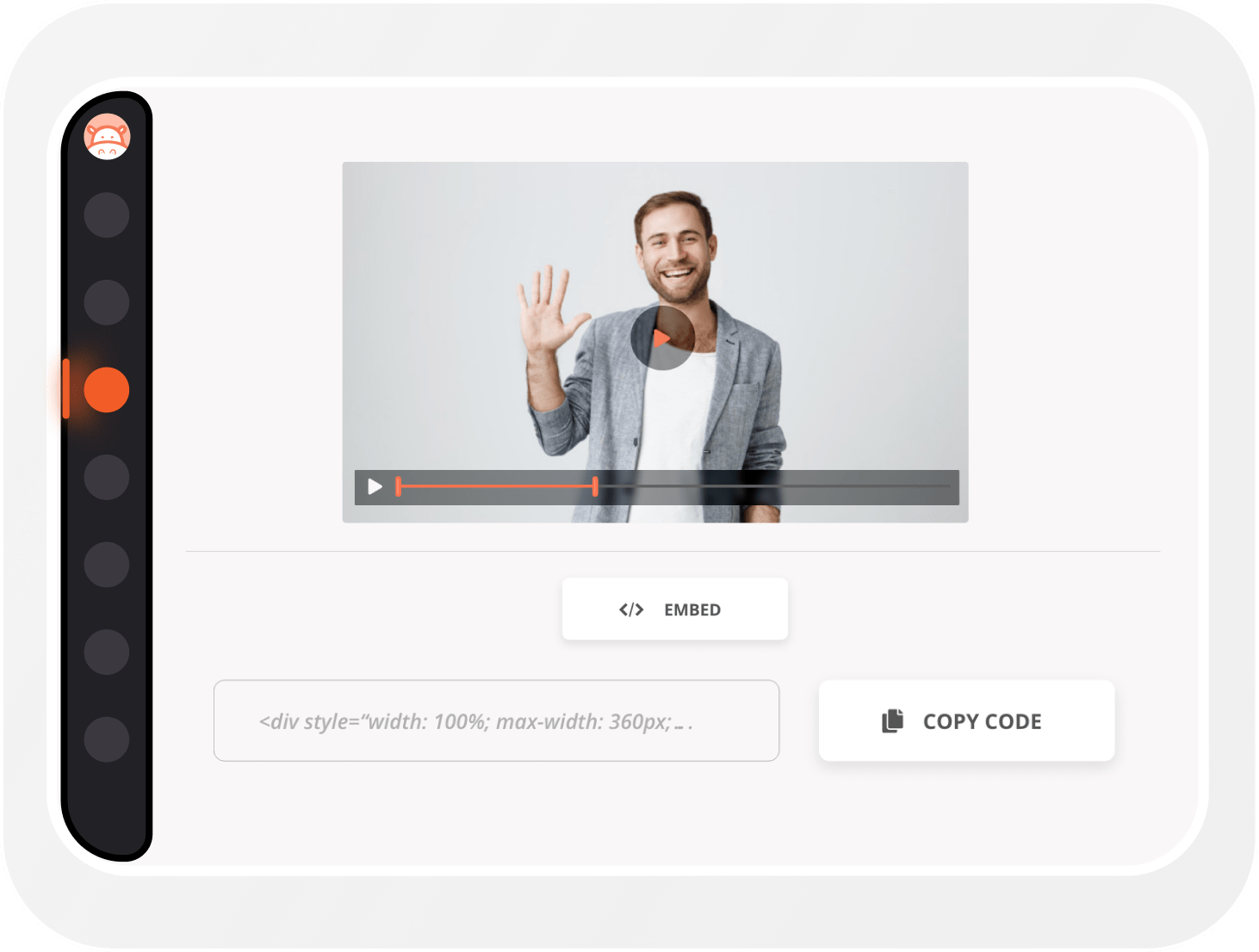 Embed videos
Increase your website's SEO ranking and captivate visitors with responsive videos. Pick the embedment option, copy the code, and add it to your website in a flash.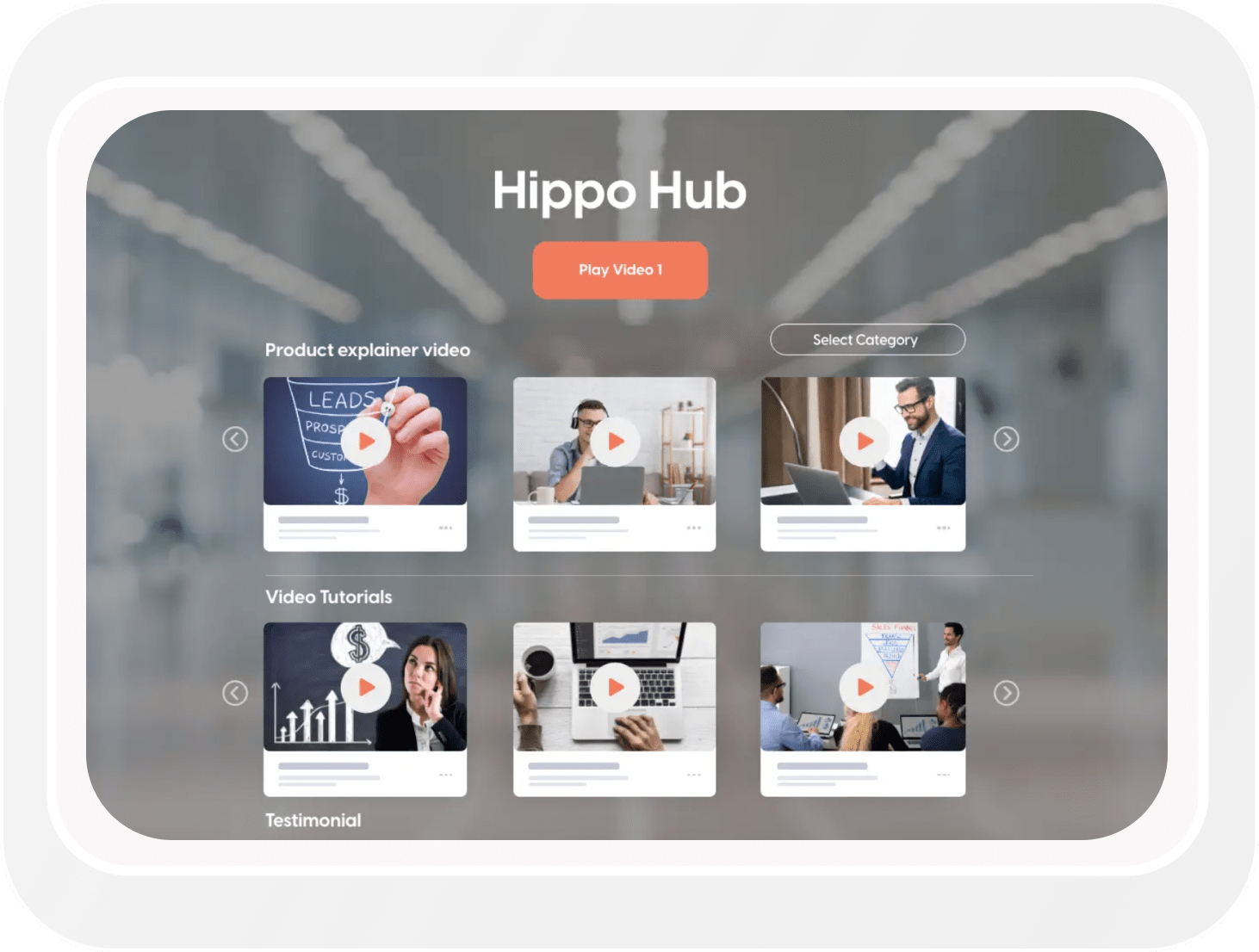 Video Hubs
Curate and share different videos based on a common theme, topic, or category effortlessly in a single click. Plus, dynamically update the playlist—it requires no manual refresh.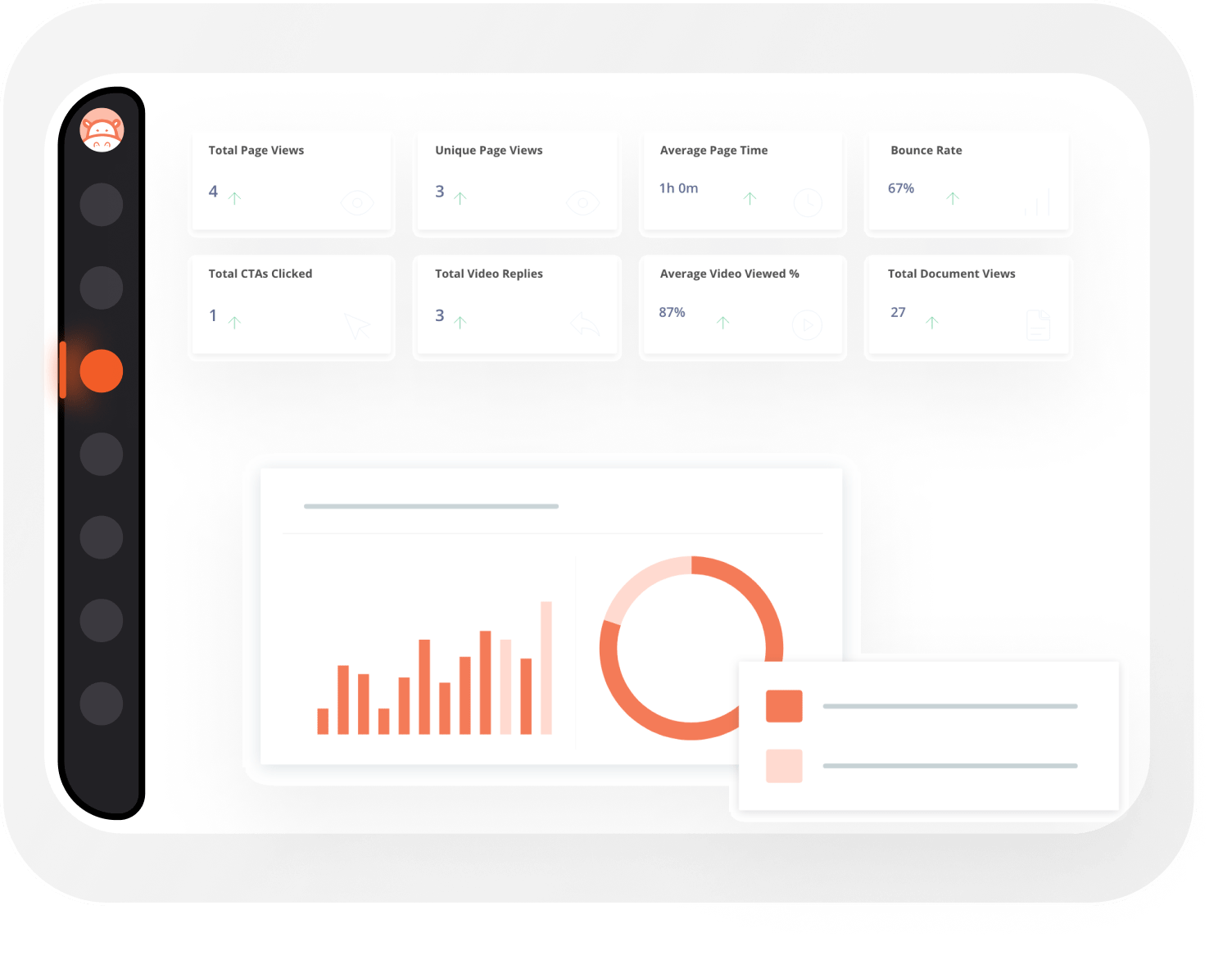 Video Analytics
Monitor basic video engagement metrics like views, plays, percentage watched, user location, device used, etc.
Sales Dashboard
Get insights on user activity, identify the top-performing video assets, and know your highly engaged prospects—all at a glance.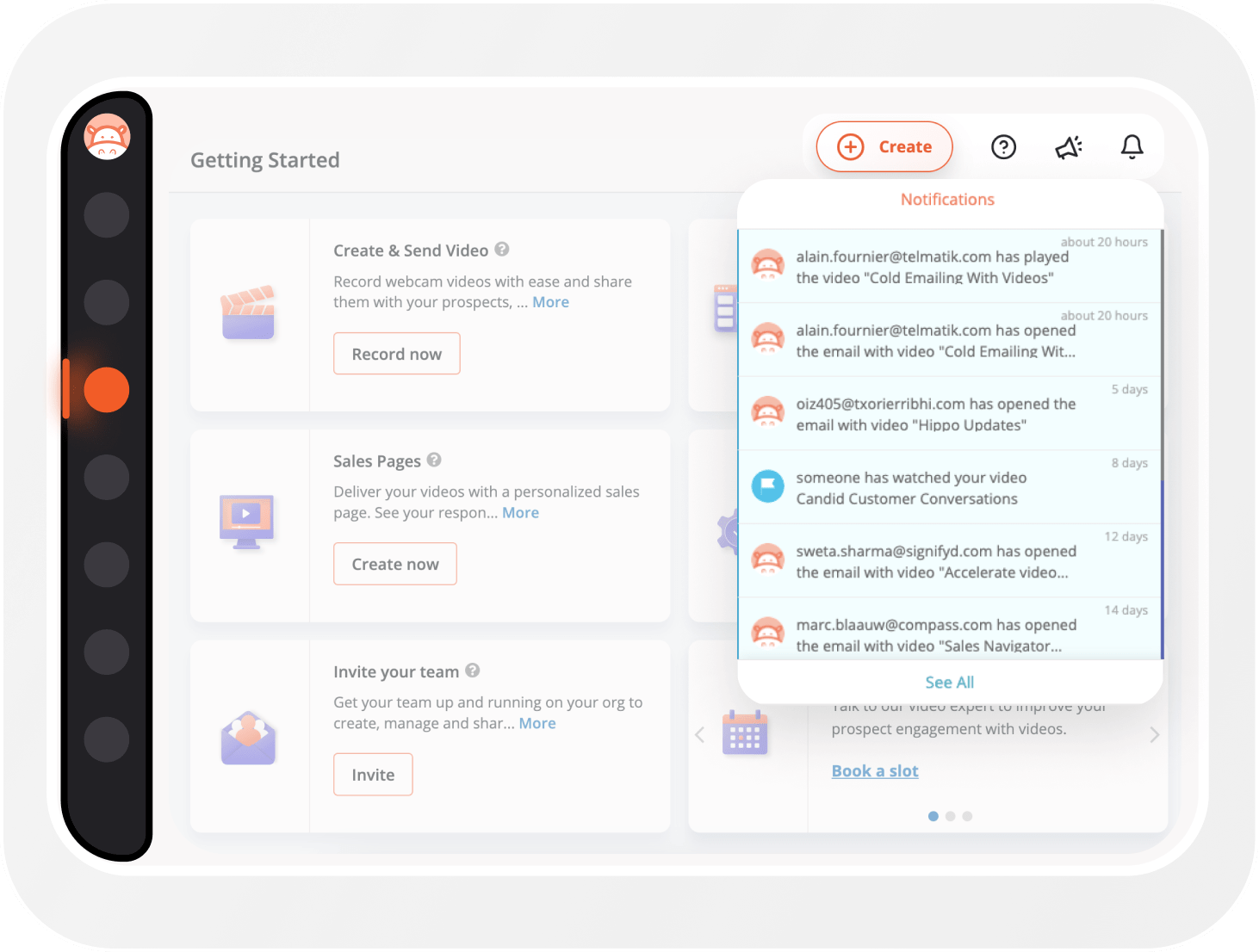 Notifications
Get real-time notifications of viewers' activities on your videos on your preferred sales engagement platform directly..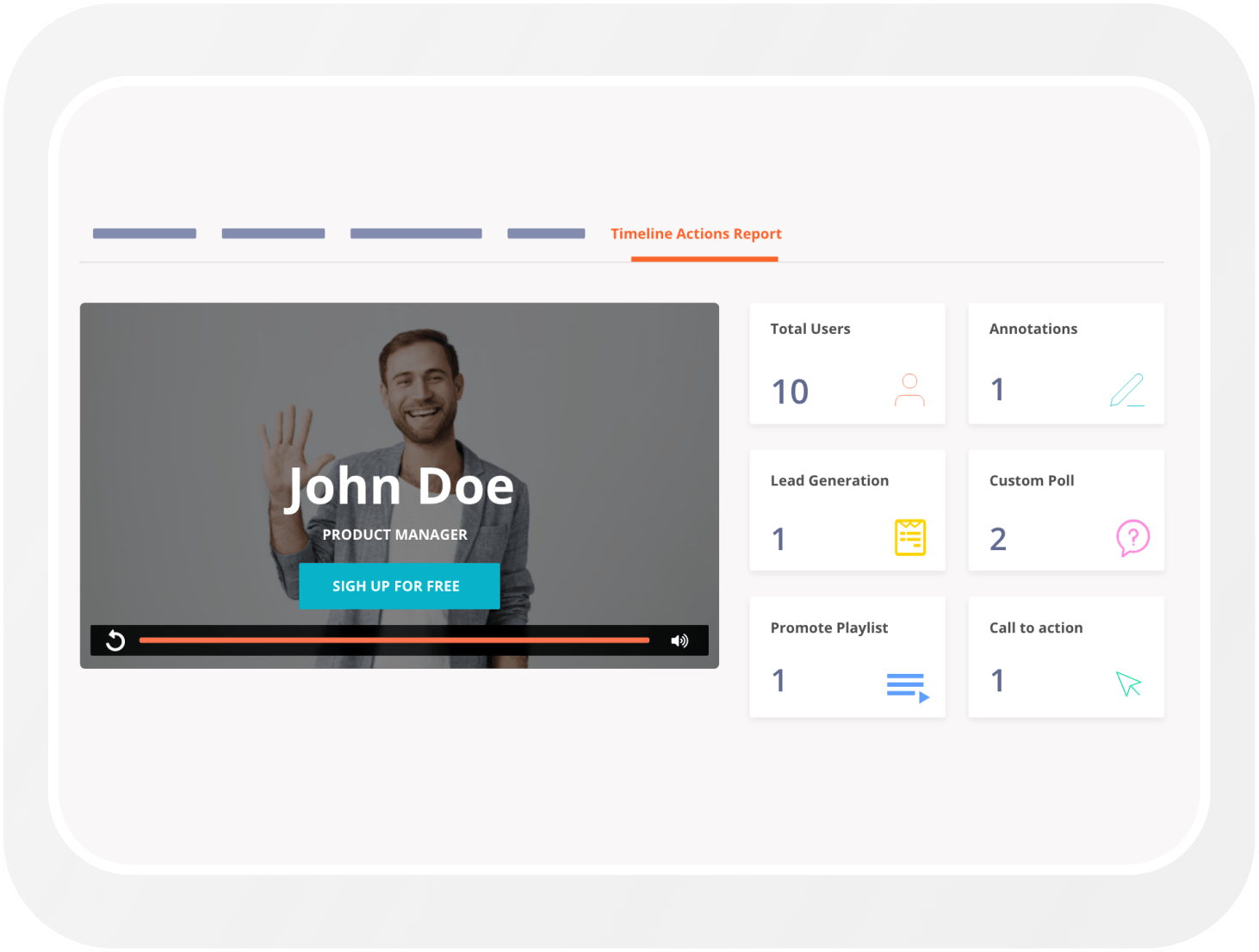 Shares & Tracking
Get detailed reports of each of your sharing activities and video assets on a single tab and gauge their performance with metrics like opens, views, plays, replies, medium of sharing, and more.